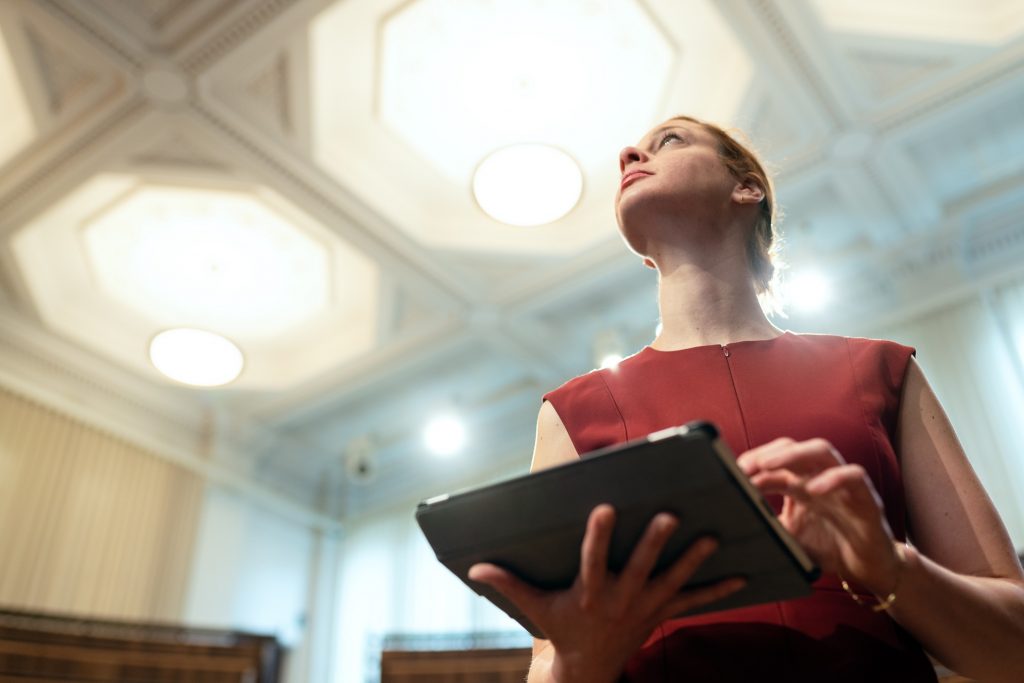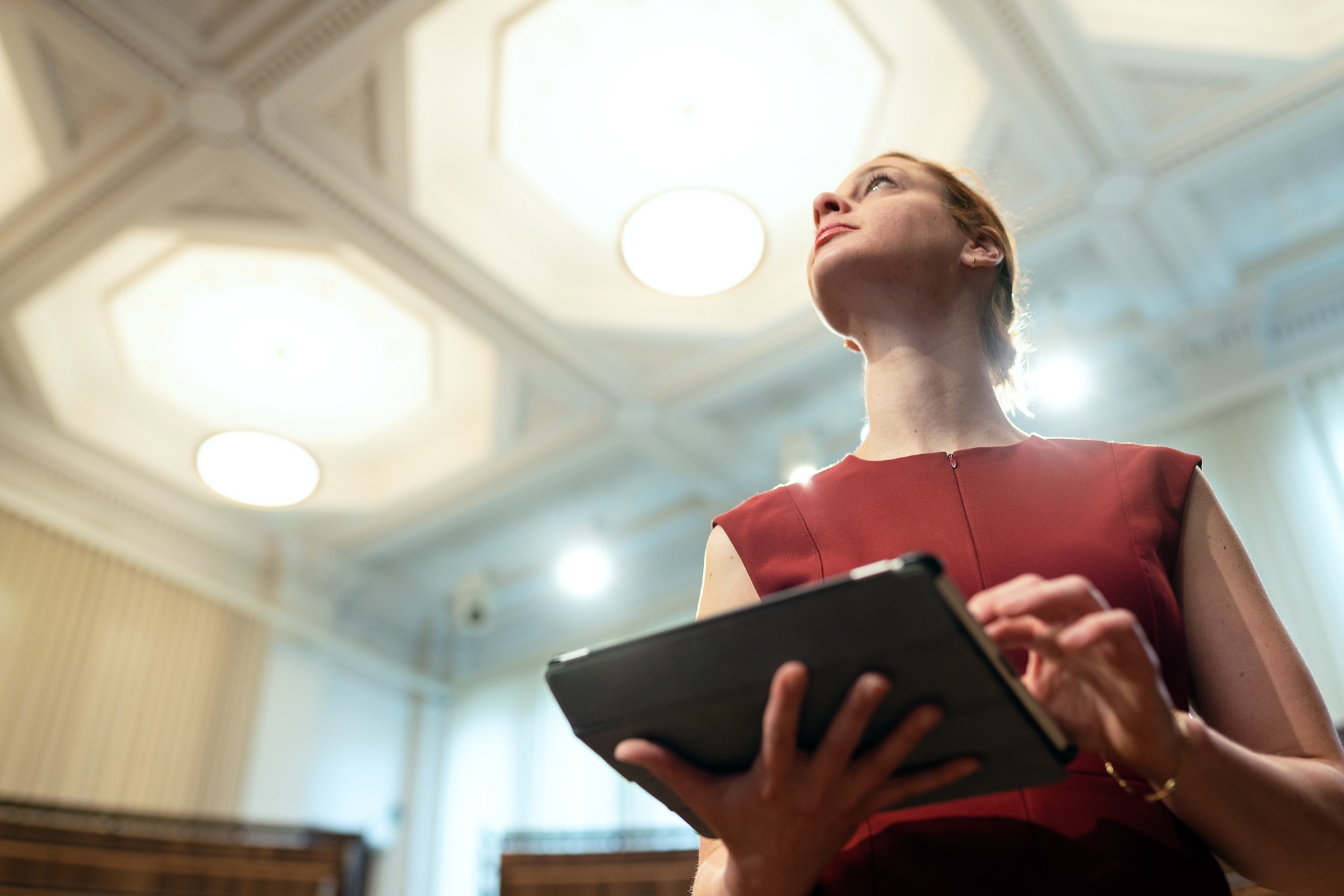 Several decades ago, no one would have thought about the possibility of turning on and off the light without using switches. Currently, we are able to dim and light a single bulb as well as groups of lighting fittings using only a computer or mobile applications. These days, the lighting control systems market is booming and growing rapidly. One of the major achievements of the 21st-century lighting market is the creation of the DALI standard.
What is DALI?
DALI, a shortcut for Digital Addressable Lighting Interface, is a part of the digital lighting control system. More precisely, it is a protocol that enables communication between lightning fittings and control systems. In other words - a smart DALI enables cooperation between individual lightning fittings as well as their groups and lighting control tools, such as electronic ballasts, intensity sensors, and presence sensors. Thanks to this solution, it is possible to control the lighting not only using peripheral devices but also using a computer and mobile applications. The DALI standard is the result of cooperation between leading manufacturers of lighting fittings and installations, including Philips, Helvar, Osram, and Tridonic. DALI is defined by the IEC 62386 standard.
The benefits for entrepreneurs using DALI
There are many ways to generate savings or reduce the company's operating costs. One of them is an automated lighting control system based on the DALI protocol. The company is not only able to achieve high energy efficiency but also to establish the image of an environmentally-friendly enterprise. It pays to use intelligent lighting control systems in companies because it reduces operating costs and increases the comfort and sense of security of employees. Additionally, DALI distinguishes itself by the simplicity of installation, user-friendliness, and high resistance to interferences.
The advantage of DALI over the traditional analog system
The traditional light control system based on a 1-10V unit power is rapidly being replaced by the modern DALI system. There are several reasons for this transition. Below are listed the most important reasons:
High noise immunity
The DALI system in comparison with the 1-10V system is not based on an analog signal, but a digital one, which is much less susceptible to interference. As a result, the DALI system operates faster, more efficiently, and without any failures.
Bi-directional data flow
In an analog system, the data flow between controllers and lights is possible only in one direction. However, the modern DALI system enables the two-way data flow, as well as is capable of collecting and analyzing information provided by sensors located at the terminal equipment.
Ability to integrate with other systems
Nowadays, the only thing that is constant is continuous changes. For this reason, a well-functioning system should be able to scale, reconfigure, integrate, and communicate with other systems. The advantage of DALI over the 1-10V system is the option of cooperation with building management systems such as BMS and KNX.
Remote access and ability to configure
DALI users can control building lighting from any location. Such a convenient feature is possible because of the available software that can remotely access the lighting infrastructure. Additionally, DALI offers a quick and easy lighting configuration. The possibility to configure at any time has a great impact because it significantly reduces the costs of the works carried out.
Simple and quick installation
In order to ensure the safety of their employees, business stakeholders have traditionally needed to suspend the production operations of their facilities when planning upgrades or modernizations. For this reason, the speed of installation and modernization is a key factor. DALI is very quick to assemble and easy to install. In addition, the control cables are protected from polarity reversal and can be installed, together with the power cables, which significantly improves the work of the installer.
No additional light switches
DALI interface does not require the installation of additional light switches. Turning the light on and off is based on signals sent via control wires straight from the control unit. The dimming has a logarithmic character so the absorbed light is very comfortable to the human eye.
Efficiency and flexibility of control
The DALI system has an open architecture that facilitates easy connectivity and integration of new devices. Such a system supports controlling individual lighting fixtures as well as groups. Besides this, each node can operate at a different level of light intensity.
Differences between DALI and DALI-2
Our changing world, along with its emerging innovations, has led to the creation of a new and improved version of the DALI protocol, namely DALI-2. This system is more flexible and more competitive in the market than its predecessor, with increased compatibility as its greatest achievement. This means that devices from different manufacturers can be connected to the same control system and all these products will be fully compatible with each other. Additionally, new types of control devices were introduced in the DALI-2 system and new test procedures were defined that are responsible for increasing the quality of DALI-2 compliant products.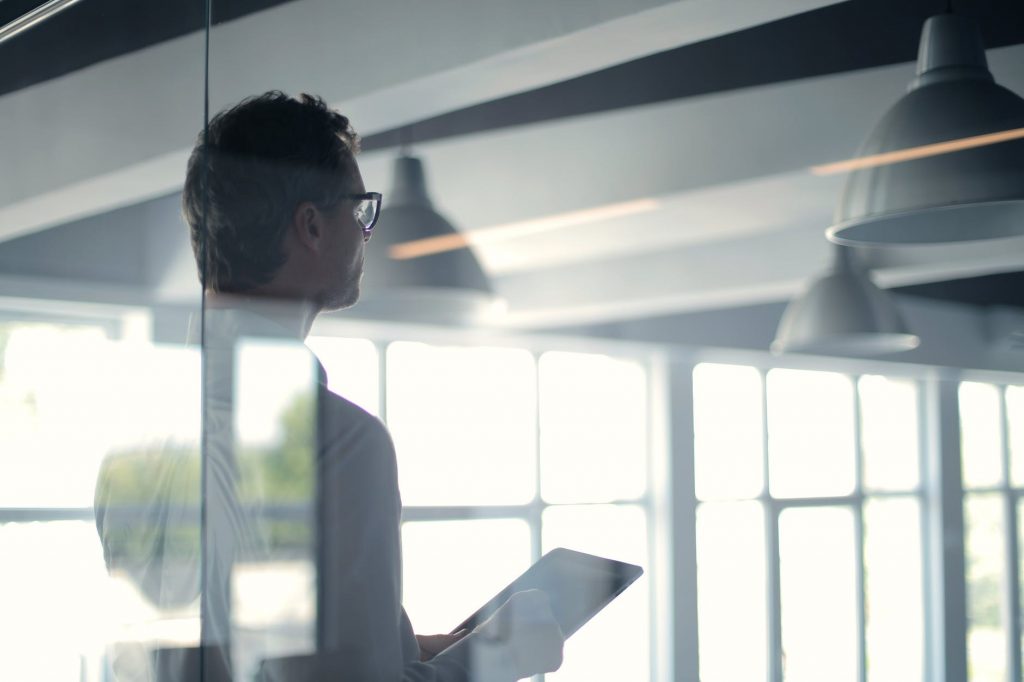 Where is DALI used?
Office spaces
DALI is perfect for operating lighting in all open office spaces as well as those divided into cubicles. In addition, thanks to DALI, there is no problem with controlling the lighting in the case of room reconstruction, for example when creating new cubicles or installing new partition walls.
Factory spaces
Very often, the DALI standard is used to control lighting in large warehouses and production halls. It's easy to adjust the automatic light level depending on the amount of incoming daylight. DALI supports the individual lighting levels of each node at any time.
The future of DALI
The market for smart lighting and automated control systems is currently growing at a very fast pace. In 2018, sales of automated control systems increased by 18%, compared to the previous year. Experts from IHS Markit estimate that this growth will continue to climb and by 2022 sales will be growing at an average rate of ~21% per year. Consequently, sales of the DALI and DALI-2 protocols will also increase yearly, boding very well for the future of DALI based technologies. For the foreseeable future, the DALI standard will remain one of the best protocols for lighting control.