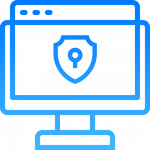 IT Systems Maintenance and Development
At ImpiCode we assume responsibility for the maintenance and development of systems created by other providers.
---
Every IT system demands a workload, divided into two sections
Maintenance (SLA)
Continuous maintenance (care and service) provides efficient and failure-free performance.
Development
Developments or modifications of system functionality.
---
Maintenance (SLA)
---
Every system can fail from time to time, because of many reasons ranging from error in software, hardware failure, to user error or hacker attack.
For whatever reason, it is essential to prioritize identifying the source of the failure, removing it, and then implementing mechanisms to minimize the chances of this failure reoccurring in the future.
The systems supported by our SLA are constantly monitored by a dedicated expert, who in a short period of time can take the right steps to restore the proper functioning of the system.
---
Development
---
Most IT systems require updating from time to time (minor changes or even entirely new functionality).
In each case, there is a need for a developer who deeply knows and understands the system and who can also effectively implement all of the desired modifications.
ImpiCode provides a systems development approach comprising in various technologies. We also have the extraordinary qualifications to take charge of the system development from other providers.
---
Maintenance and development of the system from another provider
---
Assuming the responsibilities of maintenance and development for an existing IT system is a quite unique service at ImpiCode. Accountability for software created by another provider requires particular technical competencies (and more).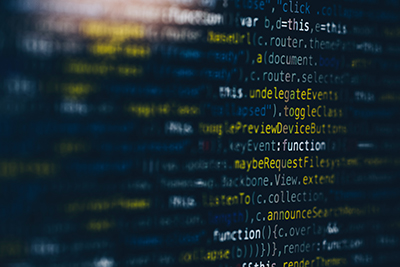 ---
The process of changing the provider
At ImpiCode we have the perfect method of taking over third party projects. It includes:
counseling in communication with the original provider,
verification of the completeness and topicality of the source code,
restoration of missing fragments from source code,
verification and restoration or creation of installation and configuration procedures,
start-up of the testing environment,
implementation of solutions that ensure control over version and development management.
Taking over system usually requires from several days up to a dozen. Immediately after the change of management, we can start development work, and, within a few weeks we are prepared to provide care for the SLA system.
---
The old technologies support
---
Sometimes in companies, there are some old applications which cost of rewriting is too high, but they are still in use. If you can't find experts who could support such software, ImpiCode is a good choice.
We will help also in valuation and migration such apps to new more flexible and cheaper to maintain technologies.
---
The examples of technologies:
---
Visual Basic,
Pascal/Delphi,
.NET older versions
Cobol,
Objective C,
Perl,
PeopleSoft.
It happens often that the company's team of developers used niche technology or basically unknown programming language to create software. This decision ends up badly, because after team changes, there is no one left to support this kind of software. The examples of such languages are: Lisp, Haskell, Clojure, Kotlin. ImpiCode maintain such software. We helps also in system migration to easier to maintain technologies.
---
Individual price
---
The prices of our services depends on individual factors: technology and the time required to create a project. That's why we enhance you to contact with us to estimate the costs of IT services.
---
If you have difficulties in maintenance or development of a system from another provider, ImpiCode is a great choice. Contact us via contact form below.
---