The Uses and Applications of Artificial Intelligence
Dagmara Czarnota, 7 April 2021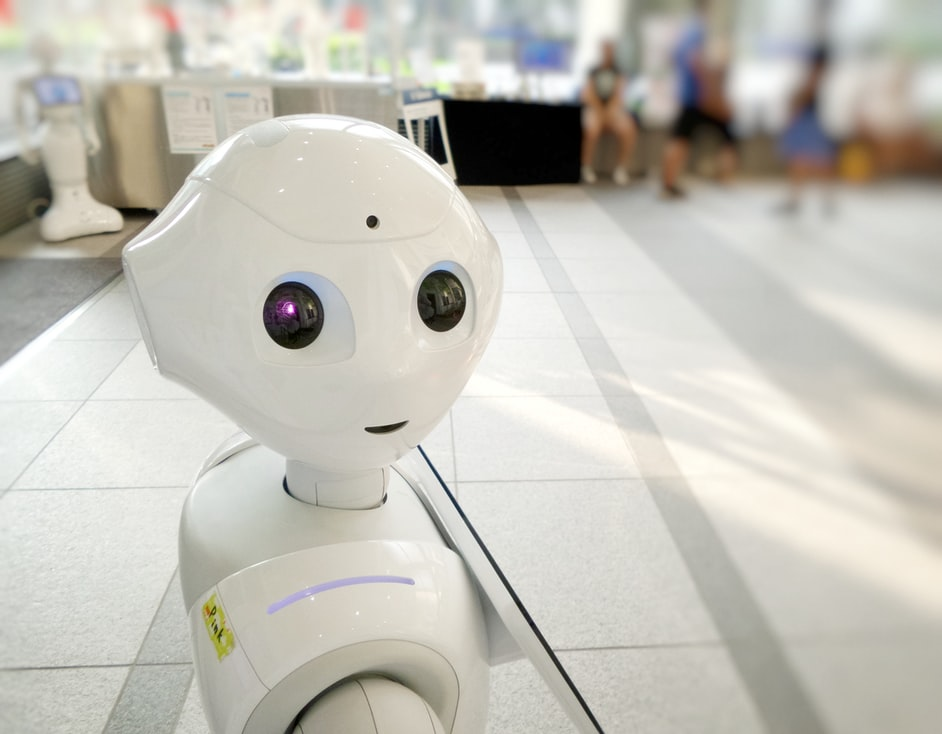 There has been an increase in the number of programs and solutions based on artificial intelligence in recent years. Companies benefit from AI's speed, continuity of operation, and minimization of errors. Systems based on artificial intelligence learn from their mistakes and do not make them again. Not only companies but also governmental and non-governmental organizations have begun to see the potential of this technology. The European Union increased grants for researchers and scientists working on AI-related solutions in the Horizon 2020 program by 70% compared to the previous edition.
Currently, many industries use systems based on artificial intelligence. According to Gartner, in 2019 chatbots (26%) and programs analyzing financial transactions and detecting frauds (21%) made up the largest share of AI solutions. Other solutions include virtual assistants and object recognition applications. Though artificial intelligence is used in so many products that it is impossible to list them all, we have described below the most important areas in which AI is applied today.
Chatbots
A chatbot is a computer program that answers customers' questions and talks with them. They are often called virtual assistants or advisors. The system recognizes the question and tries to select the most appropriate answer from the database. If the program does not understand the question, it asks the customer to be more precise. This way, the system learns to answer similar queries in the future. Bear in mind that chatbots only have knowledge in a specific field, for example, related to the company's operations or a product, and they obtain it from databases as well as from external sources, including websites and search engines. The ability to perform many conversations simultaneously at any time of day or night is one of the most important advantages. Besides chatbots communicating with users via text messages, there are solutions called Voice bots, which talk with customers on hotlines.
Chatbots are used not only in the e-commerce industry to provide information and sell products. Many educational solutions offer virtual teachers supporting the user and personalizing teaching materials. Additionally, the virtual tutor ensures regularity in the learning process and reminds the student about upcoming lessons. Chatbots are also used in marketing campaigns. They send promotional offers and discount coupons. More and more companies decide to organize competitions through this communication channel. The solution not only accepts and analyzes all entries but also selects the winners and informs them.
Desperados organized a lottery using a chatbot on Messenger. Participants were required to send a message providing the bottle cap code. If someone had the winning code, they would receive detailed instructions on how to claim the prize money. If not, they would be encouraged to participate again.
Another example of a chatbot is Emma, a virtual consultant at the OCBC bank in Singapore. Emma answers customer questions about mortgage loans and renovation loans. Not only does it provide information about available offers, but also estimates the overall cost of the loan depending on the customer's situation and earnings. According to OCBC Bank, over 10% of customers accepted an offer presented by Emma. Also, conversations with the bot shortened customer service time by 4 minutes and decreased employee involvement.
The Wentworth series creators also chose to use a chatbot. To increase audience engagement and maintain high ratings, a new character was added in season five, the prison rat, which was a chatbot. Viewers could contact it and talk about the series. They received additional information and tips on what happened to the characters and had a chance to find out about the plot from episodes not yet released. Surprisingly, the collected data showed that people like spoilers, as the chatbot recorded over 2.2 million interactions throughout the entire fifth season. Additionally, one user talked to the prison rat for over an hour.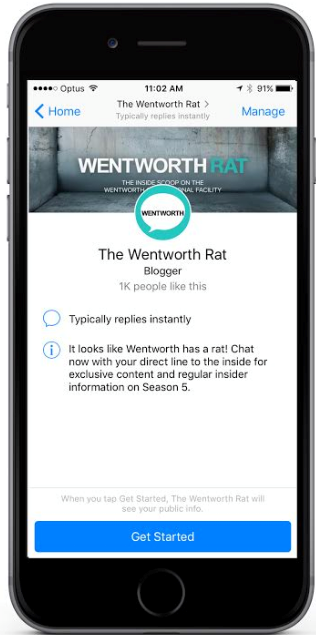 Recommendation systems
Recommendation systems are created based on algorithms used in machine learning. The program learns about the behavior of customers on the website, analyzes their choices, and personalizes the offer to meet their needs. The recommendation system selects products they might be interested in. The system chooses certain products based on the customer's previous activity and preferences. Such solutions are most often used in the e-commerce industry.
Recommendation systems are mainly based on collaborative filtering, content-based filtering, or hybrid solutions combining elements from both programs. The collaborative filtering method involves collecting and analyzing data about customer behavior. Such knowledge about consumer preferences helps to recommend similar products. For example, Jack has similar preferences to Peter, who bought the book called "Harry Potter and the Chamber of Secrets". The program will automatically recommend this book to Jack. If the system is based on product features such as category, price, or segment, it would recommend Peter another J.K. Rowling book.
An example of a company using several types of recommendation systems is Netflix. Users see on their accounts suggestions from different systems. At the top, the user has a list of recommended movies and series that should be liked by him or her. In this case, the program is based on previously watched content. Below, users have a list of the most-watched shows on the entire Netflix platform, in a specific country, or a given category. All these items are also displayed by recommendation systems.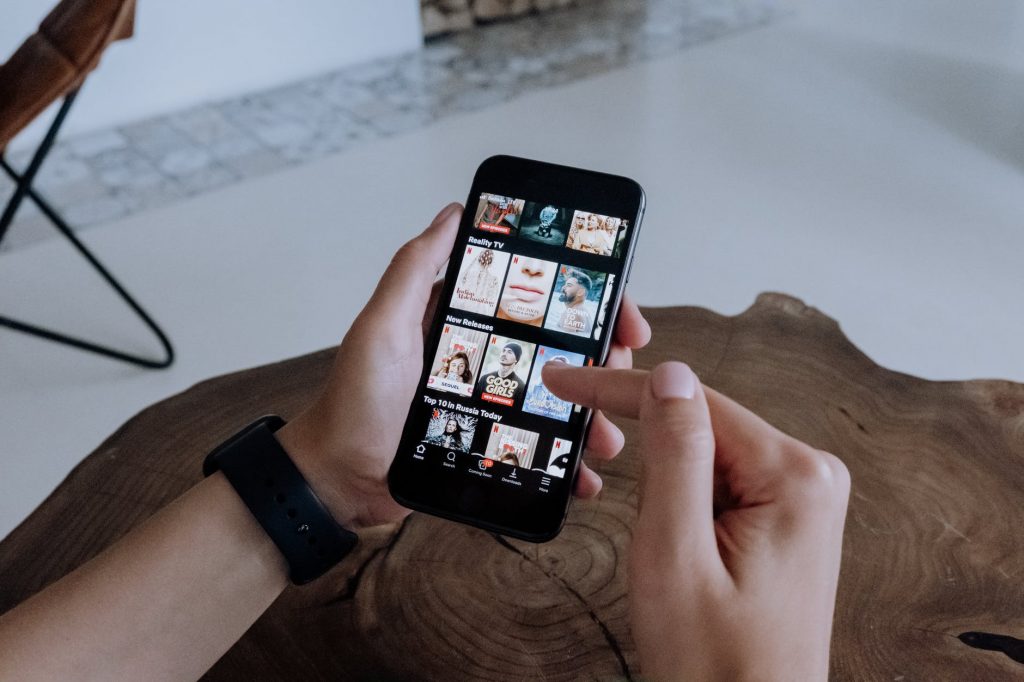 Search engines
Over a decade ago, search engines used a man-made list of synonyms to match the entered phrase's search results. Currently, this process has been automated and replaced by solutions that use artificial intelligence.
The most popular search engine in the world is Google, which processes several billion queries every day. To improve and speed up the search process, Google has created the RankBrain system based on artificial intelligence supporting the search engine algorithm. RankBrain not only recognizes keywords but also specifies the context of the question and the user's intentions. As a result, the system better matches the search results to the queries. Using machine learning, solutions try to understand and combine various semantic content with similar intentions, based on typed phrases. Searched phrases such as "nearby swimming pool" and "where the closest you can swim?" indicate the same needs and give similar results. Also, RankBrain works well with unfamiliar words and phrases. Artificial intelligence helps to guess the meaning of new phrases, select synonyms, and present a list of results.
Object recognition software
Object recognition software analyzes a given photo and establishes its elements. Google Lens, a free application recognizes objects, buildings, animals, and places based on photos and then shows results and basic information about them.
Aipoly Vision has been created for blind and partially sighted people. The software recognizes objects, dishes, colors, animals, plants, or even text and reads it. Moreover, the application is available offline and in twenty-six language versions.
For all those who are on a diet and require balanced meals, a useful solution is the Calorie Mama application. It recognizes individual ingredients based on photos and calculates the total nutritional value of the meal and the number of calories consumed. The solution helps to stick to the dietitian's recommendations.
An interesting system using artificial intelligence is a program developed by TensorFlight, performing automatic real estate analysis based on aerial, satellite, and street-level images. The solution is intended mainly for insurance and reinsurance companies which, based on the data provided by the program, can better estimate the risk associated with collapsing buildings or floods. The program replaces traditional property inspections, which generate high costs and are often imprecise.
Besides object recognition software, there are many programs recognizing text, sound, voice, face, or emotions. Facial recognition systems are often used in banking to confirm the customer's identity, and in forensics to identify criminals.
Caterpillar provides giant trucks for the construction and mining industries. Many of its vehicles are used during night shifts when workers are more likely to experience fatigue or sleepiness. For this reason, the company decided to install a webcam in each cabin integrated with a special program measuring the signs of driver fatigue. The system analyzes how long an employee closed his or her eyes and the position of their head. If software notices signs of fatigue, it activates an audible alarm in the truck, which wakes the driver. If the alarm goes off several times, the program can advise the employee to get some rest.
Artificial intelligence in art
Initially, AI solutions replaced monotonous and simple but necessary human activities. Over time, technology has developed to such an extent that it can not only repeat a specific task but also create something new, for example, paint a picture or write a book.
The British newspaper "The Guardian" published an essay co-authored by artificial intelligence machine learning open model language GPT-3. Based on previous texts, the device learns to make logically, syntactically, and grammatically correct sentences. The goal was to write a text about AI that has good intentions and does not want to replace humans but improve their lives. GPT-3 generated eight versions of the article, each with interesting paragraphs. Finally, journalists decided to select several paragraphs from each version and combine them into one single article. The editing process was no different from correcting a text prepared by a person and it took less time.
On February 26, 2021, the Czech theater of Pavel Szvanda hosted the premiere of the play "AI: When a Robot Writes a Play", written in 95% by artificial intelligence. The algorithm that generated the text was developed by scientists at the Charles University. The show is about the everyday life of machines. Actors admitted that some statements written by artificial intelligence are not entirely logical, and sometimes the plot changes too quickly. Despite some shortcomings, the show received positive feedback from the audience and good reviews.
Artificial intelligence can not only write but also paint pictures. The first picture by a device called Obvious – "the Portrait of Edmond De Belamy" – was painted in 2018. The machine first analyzed several thousand portraits created by outstanding painters and then generated its image. The created work shows a man with a blurry face. Although the image is not clear, it is a big breakthrough in AI.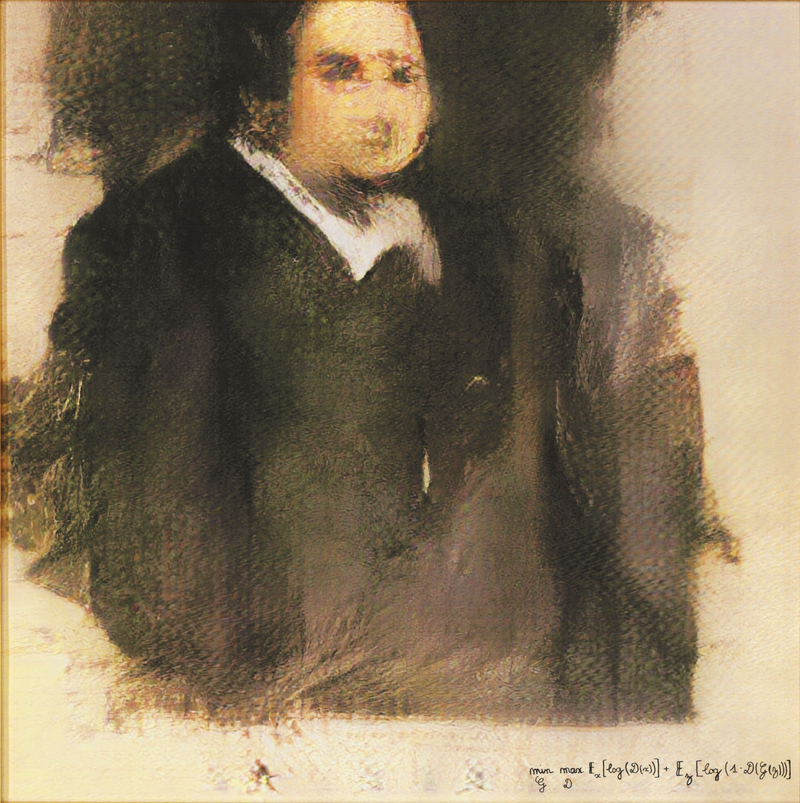 ---
Currently, solutions based on artificial intelligence are used everywhere. It's expected that more AI-based solutions will be created soon, as this technology is developing rapidly. Every company aiming to be more competitive on the market should be interested in AI and look for appropriate solutions matching its needs and automating processes.