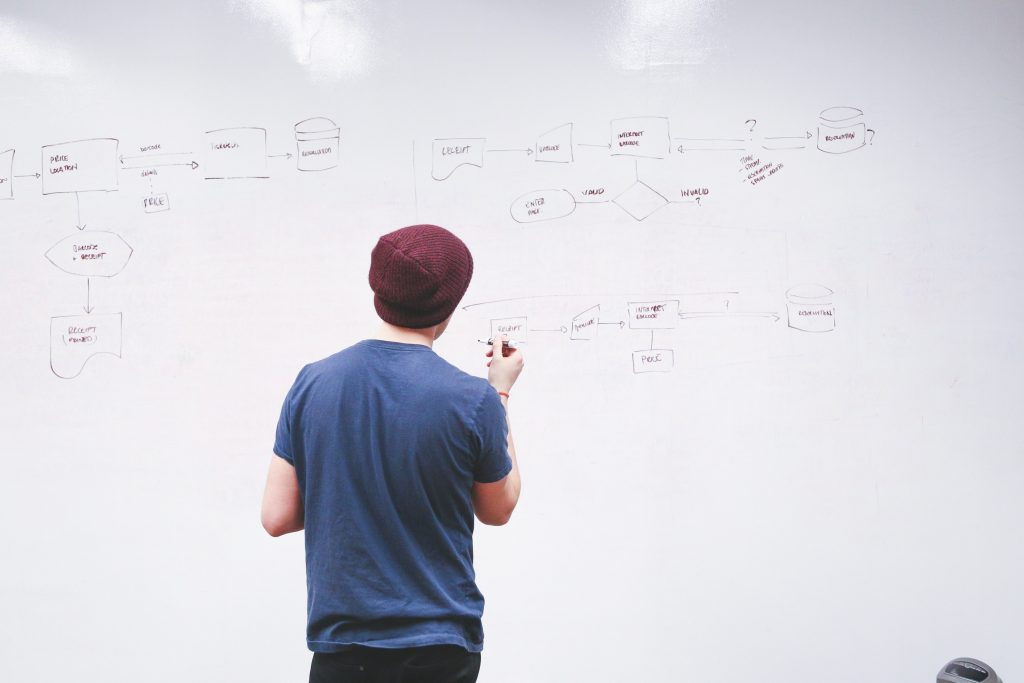 In this post I would like to write a few words about my experience with start-ups. Firstly I have to explain that start-ups (or just people with ideas for a start-up) are contacting my company time and again. As we mainly provide programming services, everyone comes to us with practically one issue – they want to create a software that will be the heart of their future business or at least a very important component of it. That's why my personal experience relates to this group – technological start-ups that are looking for a supplier.
Unfortunately, in the vast majority (approximately 19 out of 20) my experiences with start-ups aren't good. Here I will try to shortly explain my opinion. I hope this text will help some of the people to avoid major mistakes.
First, the idea
As a provider of programming services, I try to not be judgmental when it comes to projects of potential clients. I assume that the client is an expert, sees things from a different perspective, and knows better where is a potential of particular business. Launching a start-up is a long process, very difficult, and mentally exhausting. Until the client directly asks me for an opinion on issues other than technology and product development, I try to not include my personal opinion to prevent it from becoming an additional burden on that difficult journey.
It doesn't mean that if I see some weakness in the idea, I don't say anything. I try to communicate with clients and see things from their point of view to indicate a potential problem or threat, and ask the client how to deal with it. If the client plays down the topic, I usually don't go further.
Unfortunately, ideas aren't usually good ones. Most of start-up ideas at my desk are copies of some other projects that are currently trendy. A few years ago people said "let's do something like Facebook, but…", now they seem to switch to "it is like an Uber/Tinder, but for…". Such ideas pop up from time to time and always looks the same.
Luckily, there are sometimes good ones, but start-ups often forget that an idea is only the beginning of the journey to success.
In the meantime, if you are thinking of a startup, try to evaluate your idea coldly. It can be helpful to write down the main assumptions or discuss the idea with friends.
Secondly, a strict confidence
Unfortunately, most of my start-up clients overestimate the value of the idea. I have the impression that some of them think that their ideas are worth millions or billions of dollars. Which in some cases turns into paranoia that the idea will be "stolen" (whatever that means).
And here comes the first serious obstacle to achieving success. How to explain the brilliant idea to a contractor without saying too much. There are two sites from the client point of view:
a client who has an idea worth millions of dollars,
a contractor who has "only" the knowledge on how to execute the idea.
Therefore, if the idea will be introduced to the contractor, such a person will have every necessary information to independently realize the valuable project. How to protect yourself from this? The best is to sign a non-disclosure agreement with a million-dollar penal damages clause.
From the contractor's point of view things look a little bit different – there is a new potential client with a strange idea and for some reason it demands signing an NDA with unusual terms, most often with a million-dollar penalty applied in under uncertain conditions. The client probably doesn't know much about the business world and who knows, it may be even a sort of scam. How to protect yourself from this? It's better not to sign this NDA and stay away from such a client.
To make it clear, we NDAs with our clients. Our contract template for programming services has a civilized clause regarding confidentiality. Even if we would not sign them, we are bound by law. We take legal and ethical responsibility for the confidential information given to us.
Something is not right when the client sends us an agreement based on some template from the internet, under which for unspecified "violations" can charge us with a millionth penalty (whereas the estimated budget of the project is about $30 000).
Maybe the real life example will speak for itself – a potential client insisted on including in the NDA that "the contractor undertakes not to conduct activities similar to the one being the subject of confidentiality for 20 years from signing the contract". Apart from the absurdly long time of the ban or imprecise meaning of the term "similar activities", until we signed the contract, we could not know what is "the subject of confidentiality". Who would sign such an agreement with this particular clause? We did not sign this.
If you run a start-up and are at this stage, remember that approach of the potential contractors to confidentiality says everything. Reasonable contractors know that the idea itself is not worth that much, and the implementation is the important part. And the marketing, sales, and business model in general are equally important as the technical implementation. A well prospering software development company will not even think about stealing an idea because it is in a completely different business. Instead, they will be happy to continue providing their services for a well-growing start-up.
The confidentiality agreement is very important and should be signed but on reasonable terms. Unfortunately nearly half of start-ups that come to us demanding ridiculous clauses in NDA. However it seems that this trend has recently changed a little bit. More and more people seem to understand that there is no good reason why should we agree for disproportionately large penalties.
Third, maturity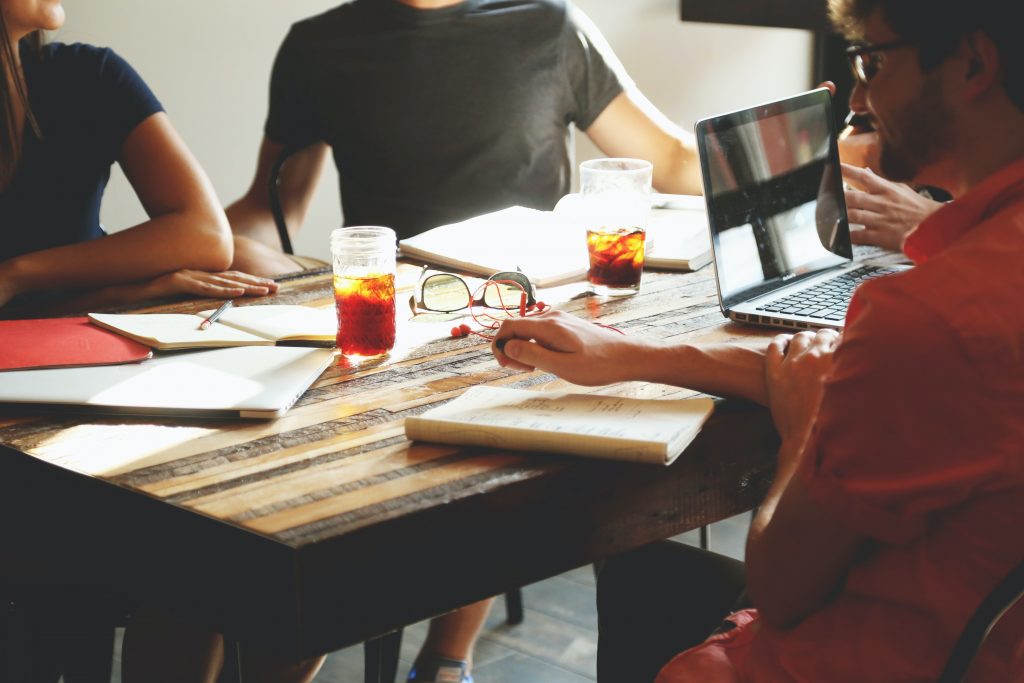 Here is the next problem: the business maturity of start-ups is often very low. Extremely often the future founders end with a technical idea, without considering the business model. In some cases I was the first person they were discussing their business ideas. During such conversations I usually ask a series of questions that help me understand the context and the business model of a given project. Below is a list of the most basic questions that I ask:
Who is a targeted group of the product?
Why a user will want to reach for the product?
What is the estimated number of users?
How many users will be acquired at the MVP stage?
What will be the main marketing channels?
How will the product earn for itself?
Does the proposed business model have a chance to cover implementation costs (and how much time will that require)?
Unfortunately, the vast majority of start-up runners don't know the answers and have a very naive point of view. For example, I often hear that "if the product is well made, it will sell itself"
Not everyone has to have business experience when it comes to start-ups. Often during such discussions I become a business counselor trying to straight the naive thinking of the client. Definitely it is the worse thing when people come to me and even do not have thoughts about what they want to start with. A few months ago I had a conversation with a "start-up" who was only able to tell me the name of the application and present a logo. When I started to ask about more details, it turned out to be just an "idea for an idea".
If you want to run a star-up, please do your homework. Prepare yourself at least on a basic level. If an idea will come to you, don't start looking for a company to implement it, but talk it through with several people. Let it grow up and mature.
Fourth, financing
Building a start-up is an expensive and long-lasting process. It requires a full commitment, so it is rather incompatible with another job. You must therefore have a source of income for many months. If the start-up is based on technology, it should be remembered that its creation is also a very expensive process.
When you start with a start-up, you should have money. Unfortunately, not everyone remembers that. I have often received a realization proposal for participation in future profits (I do not need to mention that they were supposed to be millions). Some people offered me 5% - 10% of the future income, more generous offered 50%, the smarter ones limited their offer to 49%.
Fortunately, the numbers of such proposals have been slowly decreasing lately, which is probably due to the growing awareness in society. But just a few years ago it looked completely different. I remember talking to two Oxford professors, one of whom was an economist. When I refused to accept payment by future profits, the professors replied that this is bad for me and my company, because "If you don't believe in the success of the future product it means that you provide low-quality services because you already know that the product will be poor".
Some start-ups with a better thinking do not come to us with such proposals. If they do not have capital, they try to attract investors or financing, some of them from EU grants. This is a good path, but sometimes clients show incompetence. Several times I was asked to write a technical part for an EU application free of charge. Because "when we get the funds, you have a guaranteed contract".
When you decide to launch a start-up, you must have funds. Or raise them. Do not count on the fact that the software provider will decide on such an investment. If you need an investor look for an angel investors or investment funds specialized in start-ups. Software development companies deal with a different kind of business.
Fifth, time
Building a start-up is not a sprint but a marathon. Exactly the same is when comes to build of an innovative software. You need to be aware that the first version may not be a hit. At an early stage, careful observation of users, making corrections and changes, and perhaps even redefining the goals and the idea of the system are necessary. The product creation process will take many months or years. Even if you have an accurate idea of what your product will be like, you have to confront it with reality.
Meanwhile, many start-ups do not seem to know the MVP concept at all, wanting to immediately implement an application (sometimes really huge) with a number of side functionalities which are costly but not important from the point of view of the main goal of the product.
Sometimes this is due to the method of financing - having some money from a grant or investor you need to implemented some promissed functionalities. But it equally often results from an immature approach. Below are the actual statements of my would-be contractors:
"without integration with Instagram, this product does not make sense" (about the B2B trading platform),
"we must have automatic invoicing because we can't keep up with manual issuing" (it concerned a system that did not have a single customer yet),
"the system must be perfect right away because the first impression is made only once."
Sixth, arrogance
And here we come to the last of my private list of sins of major start-ups. The startup environment is specific. Undoubtedly, starting this type of business requires courage and determination. A large dose of confidence is needed, but when it is supported by success (whatever it may be), it can turn into arrogance.
To be clear, it's not about pride in achievement. It's needed to build a company because, it allows you to keep faith in yourself and help to maintain the mental balance to a team that is constantly undergoing various types of stress. I'm talking about the kind of self-confidence that makes a person simply stop listening to factual opinions and make them closed to any criticism, because, for example, they have acquired an investor, which supposedly means that the idea must be great.
As an example I can give a young man (still a student) who got some EU funding for his project. The settlement date was close, requiring very resolute programming activities and that man was still looking for a contractor.
That young man had a big problem - the specification was so extensive that there was no chance that it could be fully implemented within the deadline (and budget). Unfortunately, all my attempts to cut the project to a reasonable size, giving a chance to pass control from the EU donor and subsequent expansion to the desired range were rejected. The main argument that I am wrong, supporting the thesis that the project can be done within the prescribed period was the student's statement: "You have your own experience, but I have my own experience that says it can be done". Unfortunately, the project failed.
The summary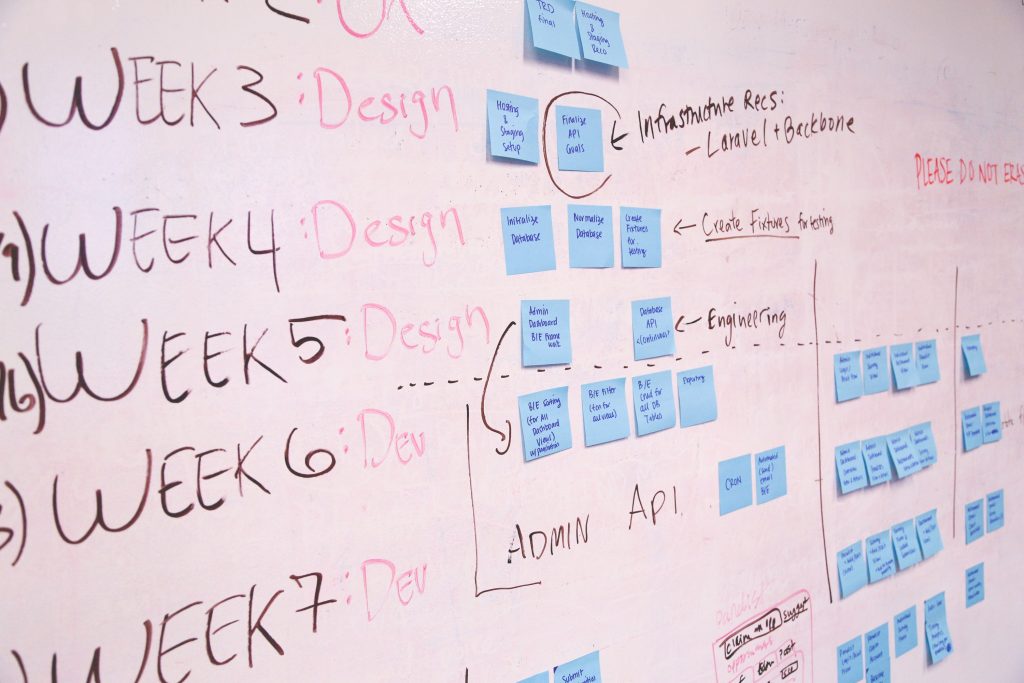 For balance, I should mention that I also had contact with very reliable and well-prepared start-ups. But unfortunately they were a vast minority. So if you plan to start your own innovative business, remember that:
It is worth to confront your idea with others from the very beginning.
A company that makes meaningful business won't even think about "stealing" your idea.
You have to think not only about the product but also how to acquire customers and make money on it because nothing sells itself.
You have to take into account the costs, i.e. you must have funds or obtain them.
Do not count on the fact that the first implementation of your idea will have a serious impact - this is just the beginning of the journey.
Use the common sense and listen carefully to the criticism.
Good luck!