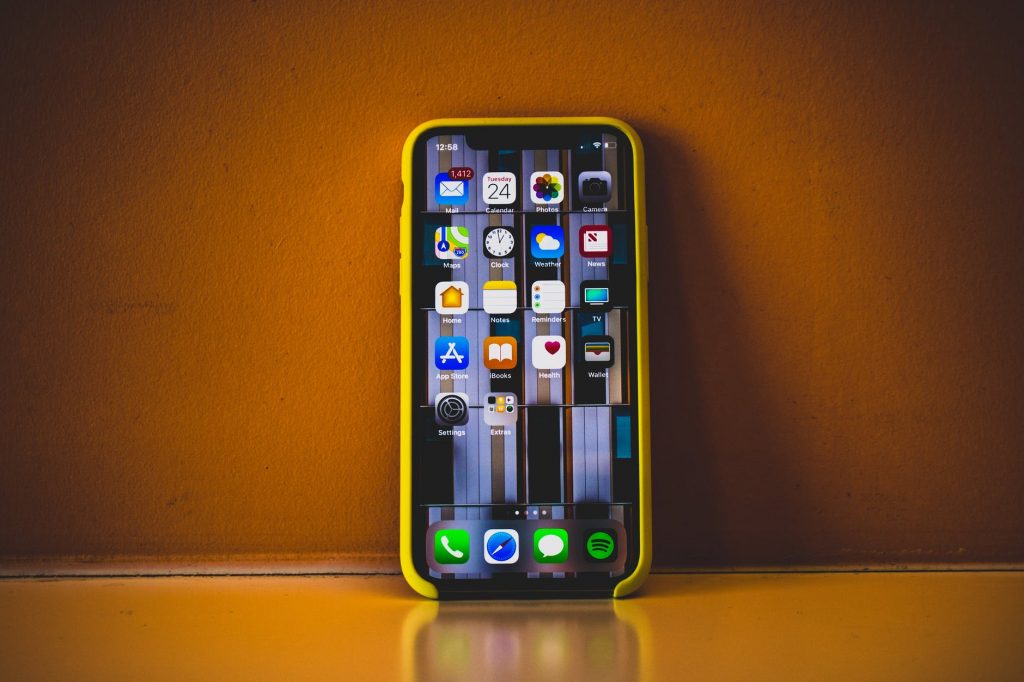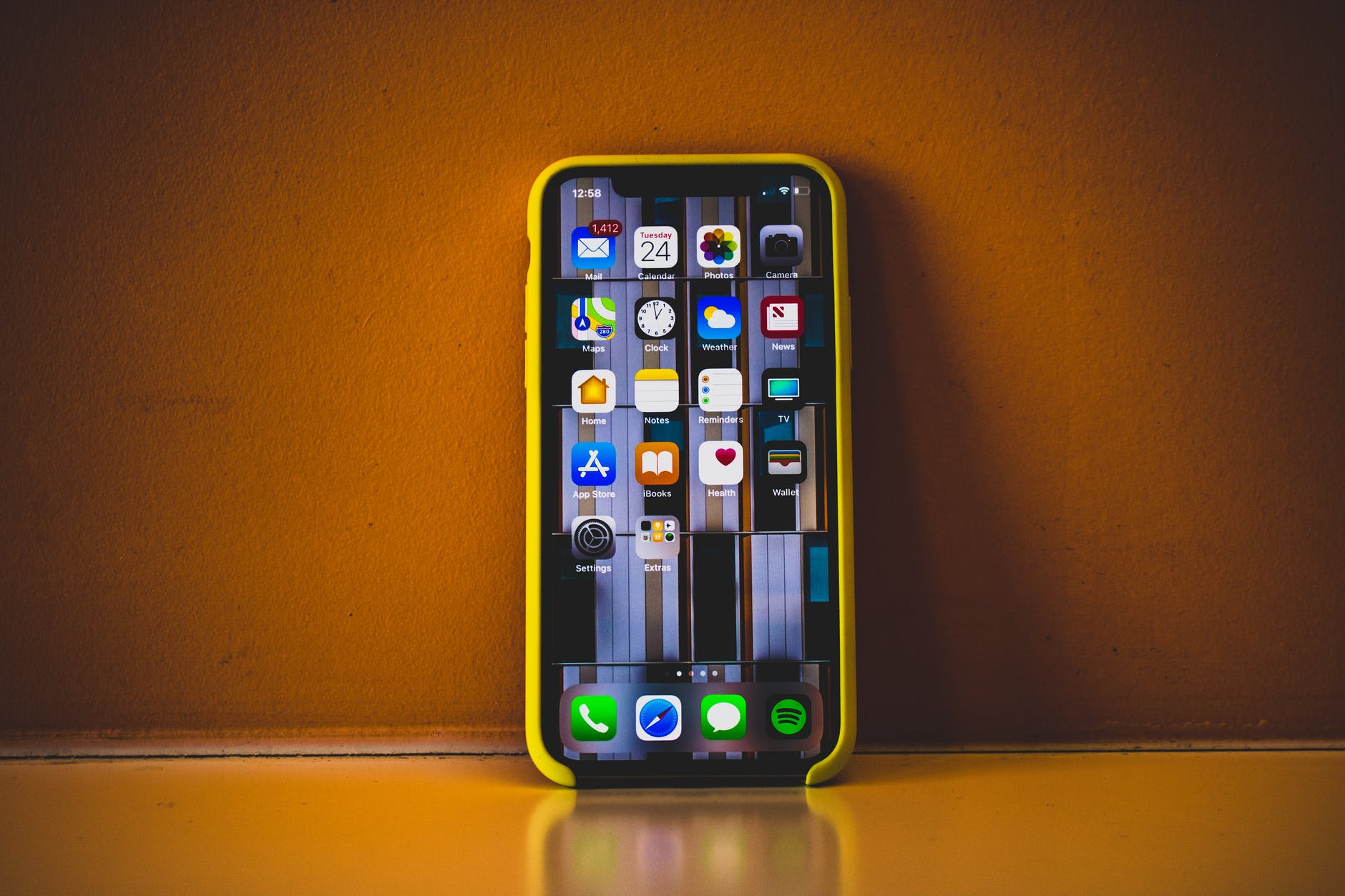 The American movie "Field of Dreams" tells the story of a farmer who once heard the words "if you build it, he will come" spoken by a mysterious voice. This inspired the man to make his dream come true and build a baseball field in a cornfield. He believed the completed project would be enough to attract players and fans. Was he right? In the movie, perhaps he was, but in real life, such an approach would lead him to bankruptcy.
The creation of a product is only the beginning of the whole process. It does not guarantee that people will find out about the product and want to use it. Marketing is a key factor that attracts customers and encourages them to buy and use it. A good marketing strategy should target the largest possible number of potential clients. Defining the target group is a very difficult task. Besides this, sometimes it turns out that the actual users are a completely different group than originally assumed. That's why it is so significant to analyze customers and their behavior, listen to opinions, and adapt the product to their needs.
To make marketing effective, the plugging method should be tailored to a specific product and its customers. Even the best app will not succeed without a proper marketing strategy. Below are the most significant marketing methods used for promoting mobile applications.
Positioning Apps in Online Stores
ASO (App Store Optimization) is the process of mobile app positioning in the online store. The product has to not only be available in the store but also be in the suggested applications or at the top of the list displayed after entering the appropriate keyword in the search engine. Bear in mind that people usually click on the first few apps and choose one of them based on the description. Hardly anyone pays attention to products placed in further positions, so it is so very important to position applications. A high place in the ranking means that the app is displayed on the first user screen, without the need to scroll down.
A properly applied positioning method increases the visibility of the app in the store and also contributes to an increase in clicks and the number of downloads. A high place in the search results guarantees more downloads and installations of the app. According to Apple research, 47% of respondents downloaded the app after entering a category in a store search engine. A large percentage of them decided to install the solution after receiving a recommendation from friends and family.
Several factors affect the app search position in the store, which can be divided into two main categories: publisher-dependent and publisher-independent factors. The application owner decides on such elements as the name, subtitle, description, language, product category, subcategory, icon, video, and screenshots. The owner should also pay attention to the most frequently searched words and phrases relating to the product and include them in the title of the app. Google Play has a limit of fifty characters in the title, while the Apple Store has thirty. The title shouldn't be too long and should be tailored to the purpose of the app. The icon should not contain any text, be easy to remember and be eye-catching. App stores also enable owners to include screenshots of the app. The first picture should present the most significant functionality for the user. Besides this, screenshots should be practical and show users the actual uses and benefits of the solution. Apple Store has a limit of five screenshots while Google Play enables uploading eight. Another important factor that improves the positioning of the app is the description. The right product description is possibly the most difficult task in the entire SEO process. It is recommended to also include keywords (most frequently searched phrases) in such descriptions. Descriptions should be different from the ones used by the closest competition. Currently, some solutions analyze the searched words. One of such algorithms is Google Ads, where after entering keywords, the number of monthly searches and proposed phrases with the same context pops up.
The factors that are beyond the owner's control, including the number of times the app was installed, user ratings, and feedback have an impact on the positioning. The higher the number of downloads, the higher the place in the ranking. The same rule applies to the app's rating. Many people read the opinions of other users before downloading the app. Positive comments encourage to download it. However, top ratings and enthusiastic comments like "Great app! It works really well!" can often be counterproductive. Users can be suspicious and suspect that the owner may be lying and falsifying comments.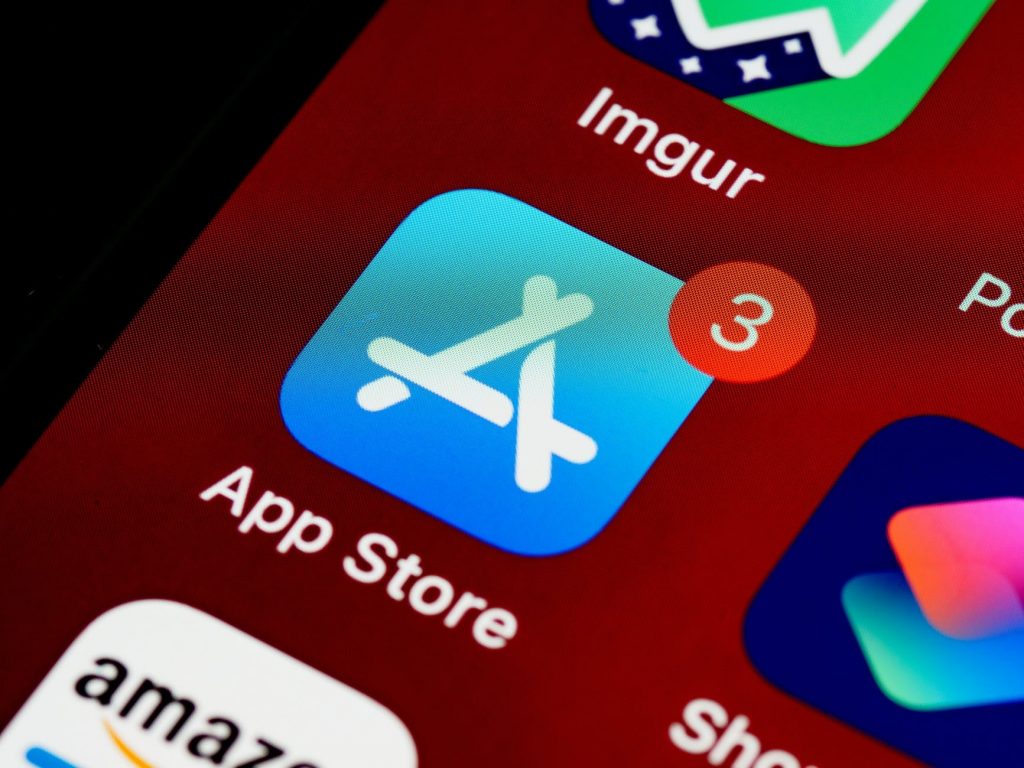 Rating of the application in the online store
The app's rating is a deciding factor that has a huge impact on customer choices. Therefore, app owners want to get as many high ratings as possible. A very high rating makes the app more attractive to users, and it is then listed among the best-rated applications of a given category. A rating below 3.5 makes mobile apps leads to a lower number of downloads. In such cases, potential users tend to choose a competing solution.
App owners usually try to use various methods to get ratings from active users. Sometimes, in return for a positive rating, users are offered some additional premium features or even a premium version for a certain period of time. The other method used to increase rating is simple notifications with inquiries to post an in-store review.
Free features
Partially free-to-use applications are another method of plugging a product. The main goal of this marketing method is to convince customers to use the paid version, which provides more features. This freemium model is also one of the monetization methods.
An example of such an application is CV Engineer. This product quickly and easily creates CVs. Users have access to a limited number of free templates and features such as colors, fonts, icons, and can purchase access to other functionalities. The freemium model gives customers the opportunity to test the product and also encourages them to buy additional features or the premium version.
Advertisements
Although many users are annoyed by advertisements appearing everywhere, they are one of the most effective marketing channels. Ads should be tailored to the product category, target group, and budget. Currently, there are plenty of ways to do that. The app owner can choose between various advertisements and distribution channels. A popular platform that helps create and manage advertising campaigns on the Internet is Google Ads, previously known as AdWords. Anyone can create a campaign and combine several types of ads, such as text ads displayed in the Google search engine, banners displayed in the Google Display Network, and videos on YouTube.
Trial period
The trial period enables a customer to use all the product features for a specified period of time, e.g. 30 days. After this period, the user must purchase a subscription to continue using the app. Most users like to test a product for free and see if they really need it or not. It's also a good marketing strategy because it attracts a lot of new users, and some of them might decide to purchase a subscription.
Pandora is a mobile app offering access to music tracks and podcasts. Customers can sign up for a free trial period, after which they have to buy a monthly subscription or stop using the application. The trial version is the best option for an app used on a daily basis, mainly because customers get used to the product and want to continue using it every day.
Websites promoting applications
Another way to plug a product into the market is a website. Such a site should include all significant information about the product. This solution is better than just a short description in an online store because it widely presents a product and describes its features. What's more, the website can include more screenshots and promotional videos.
The Adidas website has a special landing page to promote all mobile applications such as Adidas, Adidas running, and Adidas training. It contains descriptions and screenshots as well as links redirecting directly to Google Play and the Apple Store.
BMW promotes the My BMW and BMW Connected apps on its website. The landing page on the BMW website makes sense because the solution is addressed only to the owners of this car model. Moreover, an application to control the vehicle from anywhere is a factor encouraging customers to buy a BMW.
Blog posts
Blog posts about the solution and its development history not only position the website better in the Google search engine but also keep users interested and involved. Thanks to such a solution, customers can read about the purpose of the app, its features, and its benefits. It is also a great opportunity to post a comparison of a given product with its competitor emphasizing its advantages. It is wise to also inform customers on the blog about the latest updates and newly added features. It might encourage them to keep using the product continuously.
Tesla is an example of a company that runs a blog dedicated to a mobile application. The app provides Tesla owners with some features to prepare the car before the road (turn on the air conditioning or heating), to check when the vehicle should be charged, as well as to navigate or make an appointment for servicing. The app has many functions and it is difficult to navigate at first. That's why Tesla provides customers with blog posts and helps them properly use the application. Thanks to regular blog posts, Tesla drivers are always up to date and know what functionalities are being added.
Videos
Sometimes, application owners use videos to promote their solutions. Simple videos in the form of app trailers are created for YouTube and posted on social media. A trailer should answer the most searched questions, for example how the app works and what benefits it brings.
Rossmann, one of the largest drug store chains in Europe, chose to promote its application on TV and social media by video advertising to target numerous possible customers. Such a solution was intended to encourage customers to download the application and help use it, as well as inform them about a loyalty program providing discounts.
Social media
Marketing experts are aware that social media platforms are a lucrative channel of product promotion. Large numbers of active users and an unlimited number of shared posts are what make these sites so effective. Information flow is quick and enables to reach millions of people. The undoubted leader in such marketing methods for several years is Facebook. Bear in mind that one social media channel isn't enough. Always try to follow trends and look for new ways to promote. Currently, one of the most popular channels is the application TikTok. It was established in 2016 and quickly gained enormous popularity, reinforced its market position, and became an important product promotion channel.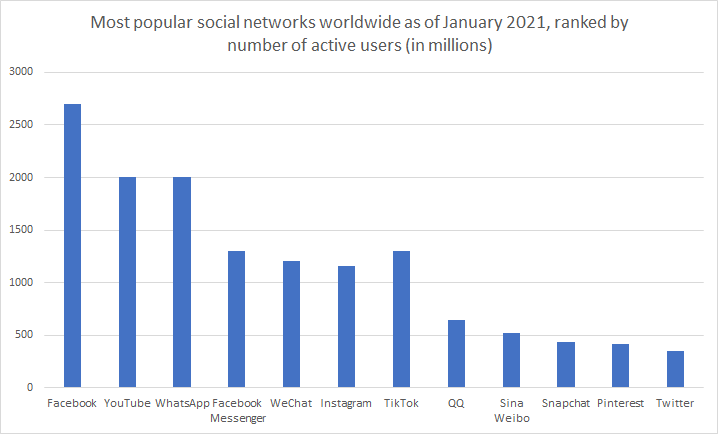 Always strive to advertise your product on several social platforms, especially Facebook, YouTube, and Instagram. When teenagers and young people are the target group, it is recommended to use TikTok.
Many celebrities and influencers promote their products on social media. For example, to promote her own application, Taylor Swift writes about it on Facebook, Instagram, and Tumblr. The solution might seem a little unnecessary for most people, but Taylor Swift fans are provided with an app that contains all the most important information about her life, as well as new songs. Users can also create their fan pages or join an existing one.
In-app notifications
According to an eMarketer study, in 2020 Americans used their smartphones on average for 4 hours a day, of which 3 hours and 25 minutes were spent on mobile applications. Experts believe that in the coming years, people will spend more and more time using mobile applications. For this reason, some app owners decide on a marketing strategy in the form of in-app notifications. By sending them when the app is being used, there is a greater chance that the user will actually be interested in the notification and read it.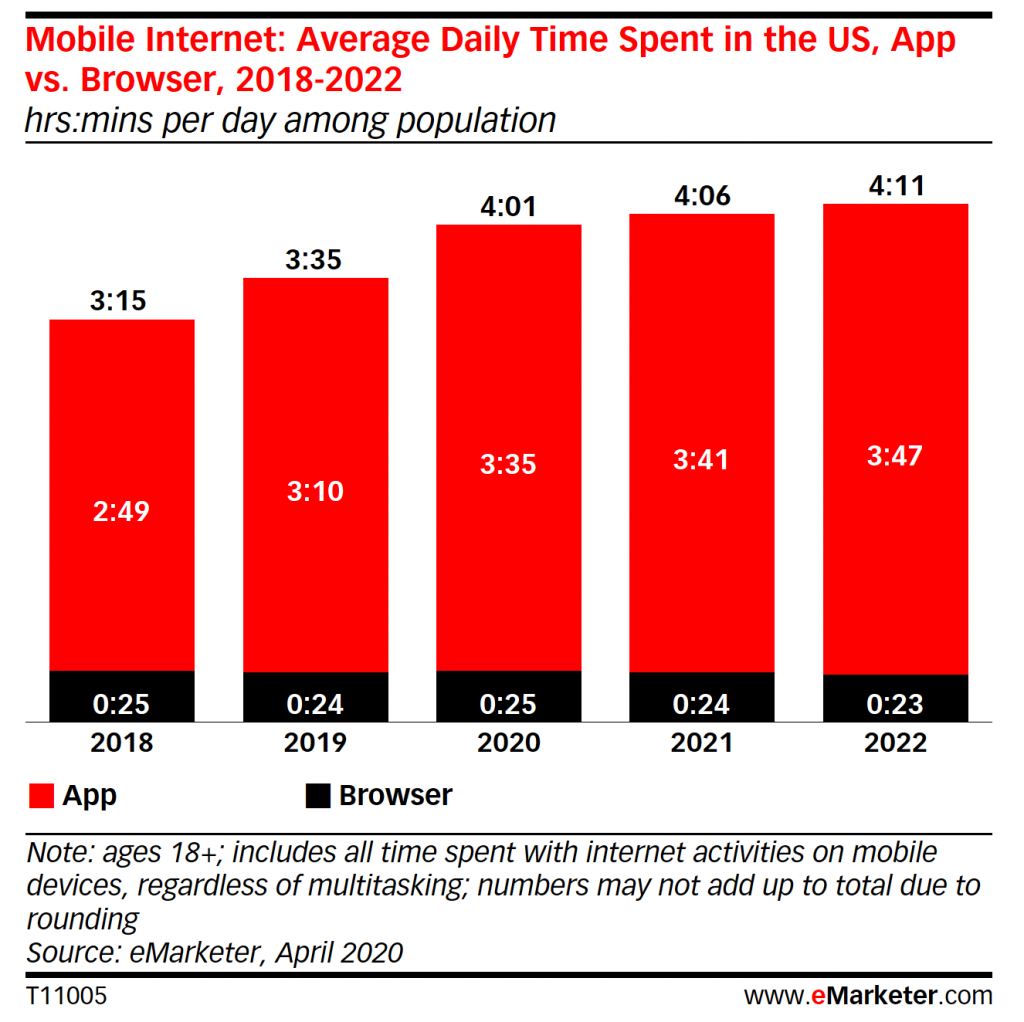 An example of this marketing method is Ryanair, an Irish low-cost airline. The company uses notifications to inform customers about changes related to the privacy policy, security, as well as to draw attention to new features. Some notifications also apply to promotional offers and discounts on flights, which is particularly important to customers.
E-mail marketing
E-mail marketing involves sending e-mails to people on a mailing list, i.e. to those who actually use a given application. It's a good solution to remind them about the app, inform about new updates, or send promotional offers. As a result, app owners can increase retention, a rate that measures active use of the product. Retention determines how many times during a certain period of time, e.g. one day or week, a person has used the application.
An example of a company using this marketing method is Nike. The brand informed its customers about their new mobile application by e-mail. Besides the visual presentation, the e-mail also included links redirecting to their stores. Currently, the company also promotes other applications this way, such as Nike Training Club and Nike Run Club. E-mail marketing is a suitable solution for this brand as it reaches a huge group of potential users, as well as existing ones.
Text messages marketing
Text messages marketing is a favorable solution but only for applications with an already existing large customer base. This marketing strategy gives at least a guarantee that the customer will read the initial part of the message. For this reason, the first lines are crucial. Bear in mind that the frequency of such communication with clients is also significant. Try not to overwhelm customers with frequently sent long text messages. Instead, choose to send messages that are short and polite.
The "Papa John's Pizza" chain uses this method to inform customers about their most recent discounts. In this way, the company not only promotes its products but also the application, because such text messages always include links redirecting to the application or website. One of Papa John's Pizza franchisees said that in the first three weeks, sales increased by approximately 33%, just thanks to this marketing method.
Influencers
Marketing strategies to plug a product into the market sometimes involve the contribution of influencers. Convincing people to use certain products through an influencer's social media profile is a good method if the application targets specific groups. Influencers are users who have thousands of followers on social media. Most commonly, these are people who act, sing, do sports, or run a YouTube channel. According to Mediakix research conducted in 2020, the main channel of communication between influencers and followers is Instagram.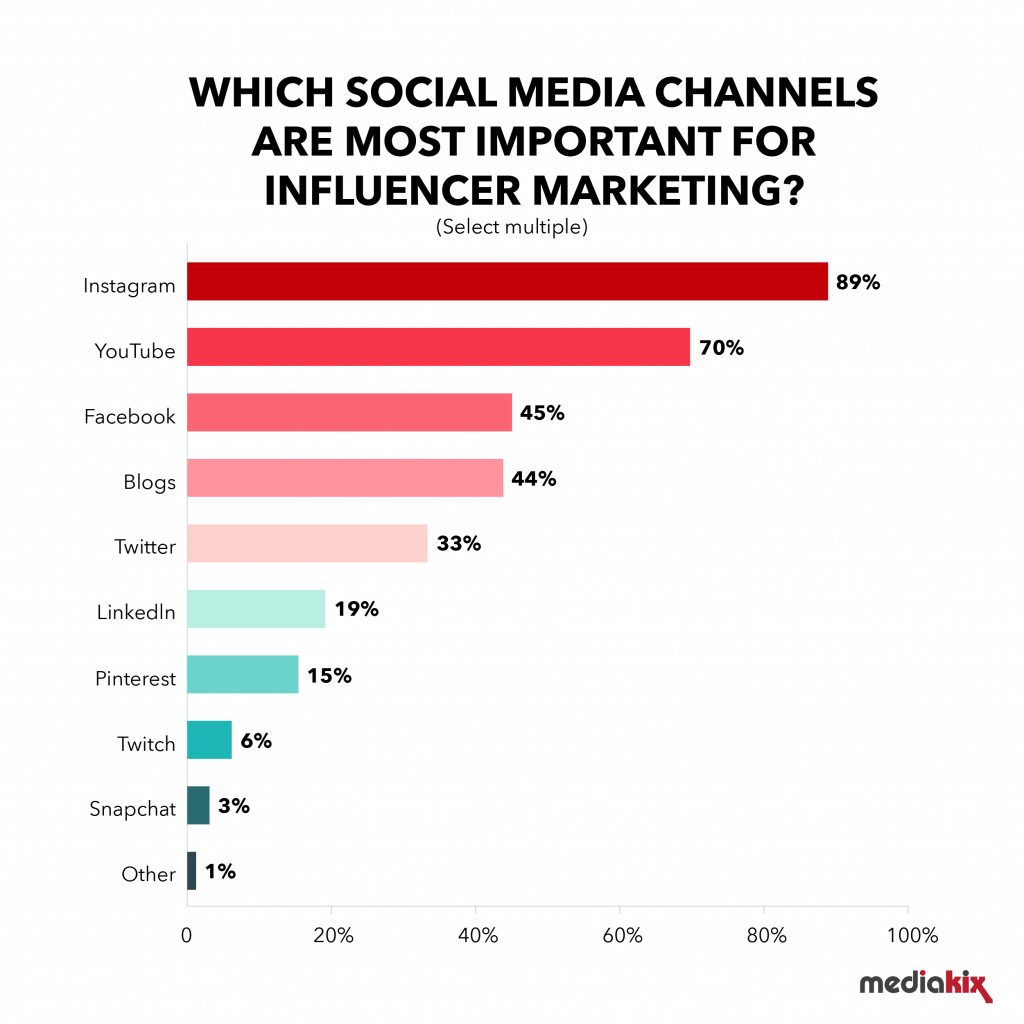 The undoubted "king" of Instagram is Cristiano Ronaldo with over 211 million followers. This sports star established cooperation with 5th Planet Games, a company developing online and mobile games. As a part of the cooperation, the image of Cristiano kicking a ball was used in their new mobile game. The Juventus forward also agreed to promote the application "Cristiano Ronaldo: Kick'n'Run" on his social media to encourage his followers to download it.
---
The methods we discussed are just the most popular ones. There is also a wide range of other interesting marketing methods. Most marketing strategies consist of more than one simple method. It's all about combining the right ones to achieve the most important goal – to reach as many people as possible. For example, a common set of methods is ASO, Google Ads, and social media. Remember, choosing the right marketing strategy depends mainly on the product category and target group.