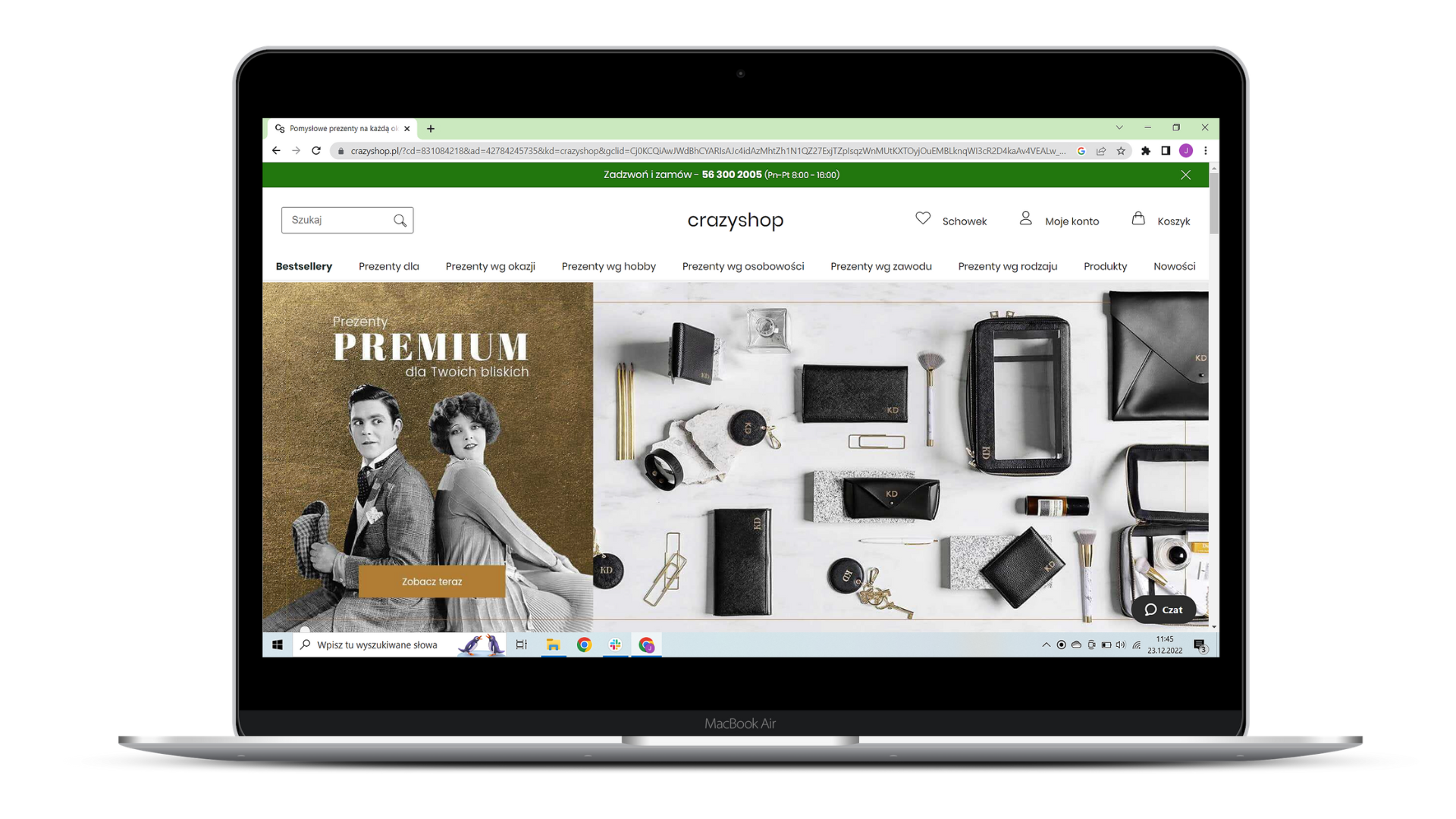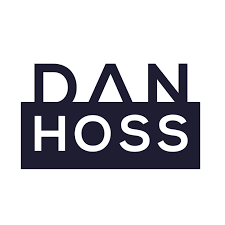 Support for the process of creating new technological solutions
Danhoss
Danhoss is a company operating successfully in the e-commerce industry. It runs a chain of online stores offering clothes, gifts, cards and gadgets for every occasion. Danhoss Group has two major stores: crazyshop.pl and partybox.pl. Their mission is to provide customers with emotions through inventive and original high-quality occasional products that give joy, positive energy and make people smile.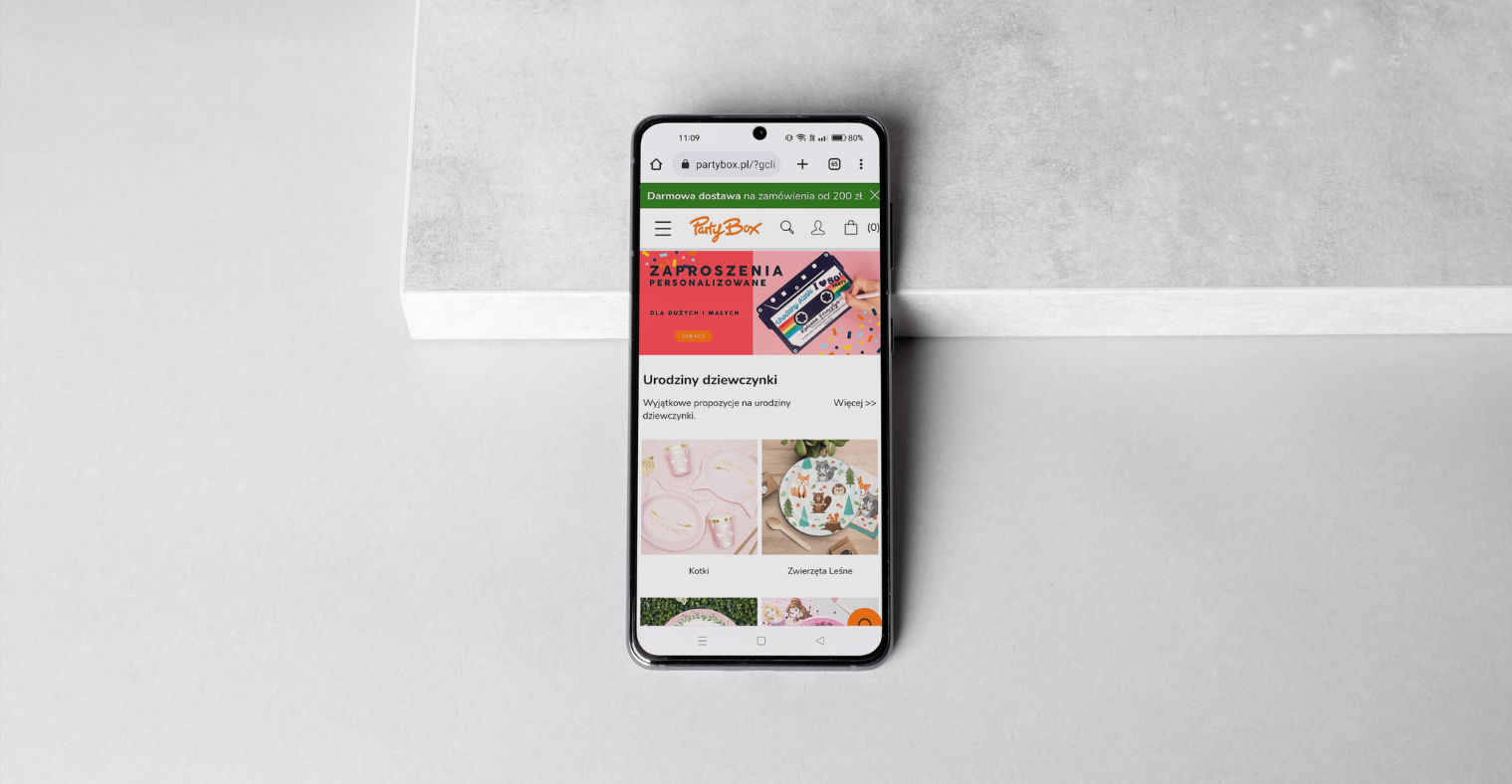 The client had their own development team, but they turned to us as they had need of our specialists, mainly JavaScript programmers with extensive knowledge of Vue.js, who would work on expanding the existing project. Danhoss, due to the continuous development and expansion of its offer, develops and constantly improves its solutions and ideas. At crazyshop.pl and partybox.pl, customers can buy many products in the field of personalized gifts, such as pillows, frames, ready-made gift boxes, cards, as well as items needed to organize parties and events.
Danhoss works with us to do just that. Since December 2021, we have been supporting them in implementing unique ideas and tools for use by their clients.
We started working on the application when some part of it was already created. We have adapted it to changing business needs, while taking care of the quality of the solutions provided. We worked closely with the business requirements in a scrum format. During regular and frequent meetings, we discussed the prepared solutions on an ongoing basis and successfully implemented said changes , and when it was necessary we introduced corrections.
The main technology we used for this project is Vue.js, a JavaScript language framework. In the case of this project, we supported the client's team not only by performing programming tasks, but also by implementing and maintaining the appropriate methodology and work organization in the development process.
Cooperating with Danhoss is an interesting experience, and the application is a long-term project. However, we can proudly say that we have created something unique that, with the great creativity possessed by Danhoss employees, will give many new opportunities to their customers. Danhoss is very pleased with the cooperation with ImpiCode, as evidenced by the references provided.
See other projects

The ImpiCode team, creating new solutions for Danhoss, demonstrates good communication skills, efficient and professional management, as well as appropriate qualifications in the field of designing and developing applications in the required technology. ImpiCode supports us in the technological development of our online stores.

Magdalena Kuc, Danhoss
See other projects
Contact us.
If you have a desire to learn more about this solution, or need a similar application, please email us.
Write to us